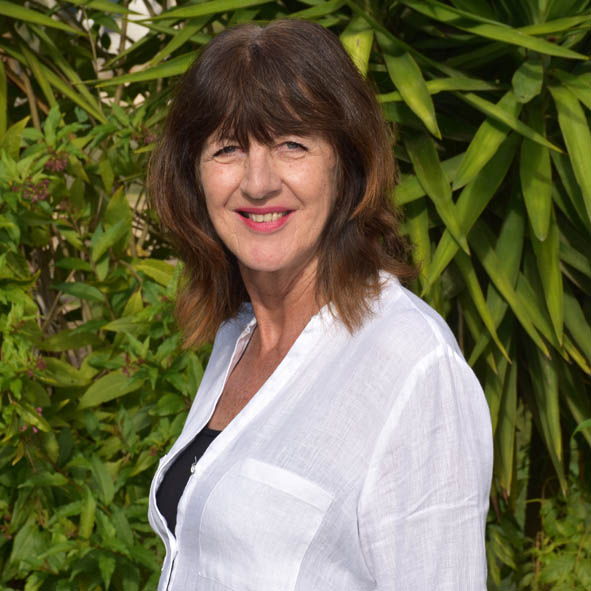 The daughter of Irish immigrants, Andrea (Andy) Montgomery was born in Stockport in the north west of England on 6th July 1956. Dropping out of a degree course to take up journalism, she registered for unemployment benefits while she waited for the new intake at the London School of Journalism and was promptly encouraged to apply for a job at the office where she was signing on. She got the job and spent the next 24 years working in Civil Service and quasi-Civil Service organisations.
In 2003, along with her husband Jack, Andy walked away from her fat salary, fast car and stilettos to move to a banana plantation at the foot of Spain's highest mountain on a sub-tropical island 300km or so off the west coast of Africa and finally took up writing. Today, Andy is widely published in the UK print media, is an award-winning member of the British Guild of Travel Writers; former Tenerife destination expert for The Telegraph and author of the Pocket Rough Guide Tenerife & La Gomera.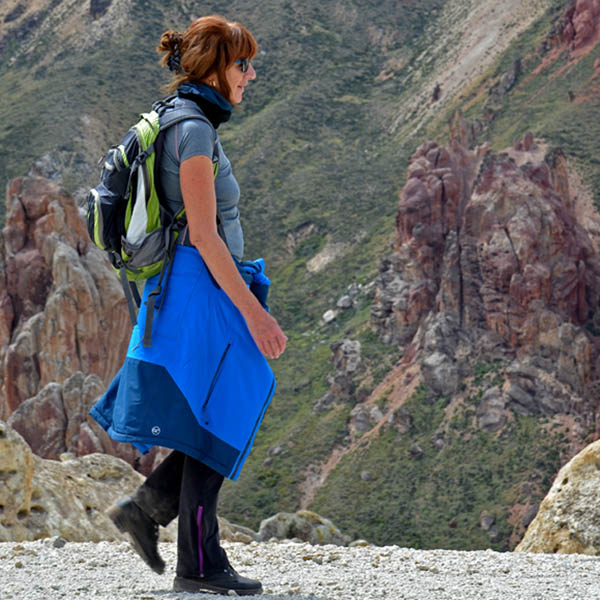 During the pandemic lockdown of 2020, Andy penned a travel memoir about her extraordinary Tenerife adventure. The Banana Road is available in all major book outlets and online.
When she isn't writing, or designing and implementing itinerant walking holidays across Europe for a specialist tour company, Andy can usually be found roving around the hills or cooking up something tasty to eat or curled up on the sofa with a good book and a nice bottle of red.
In 2017 Andy and Jack moved to a small farm on the Setúbal Peninsula in Portugal and in 2021 they relocated to the UK, swapping a sheep farm in Portugal, for one in Devon where they now happily reside amongst the rolling hills and the sheep.
Andy is currently working on an historical fiction novel which could, if her pen matches her ambition, run to a trilogy.
She's exhausted just thinking about it.